$

11.99 -

$

69.99
Skeet Skeet Freezing Penetrating Lubricant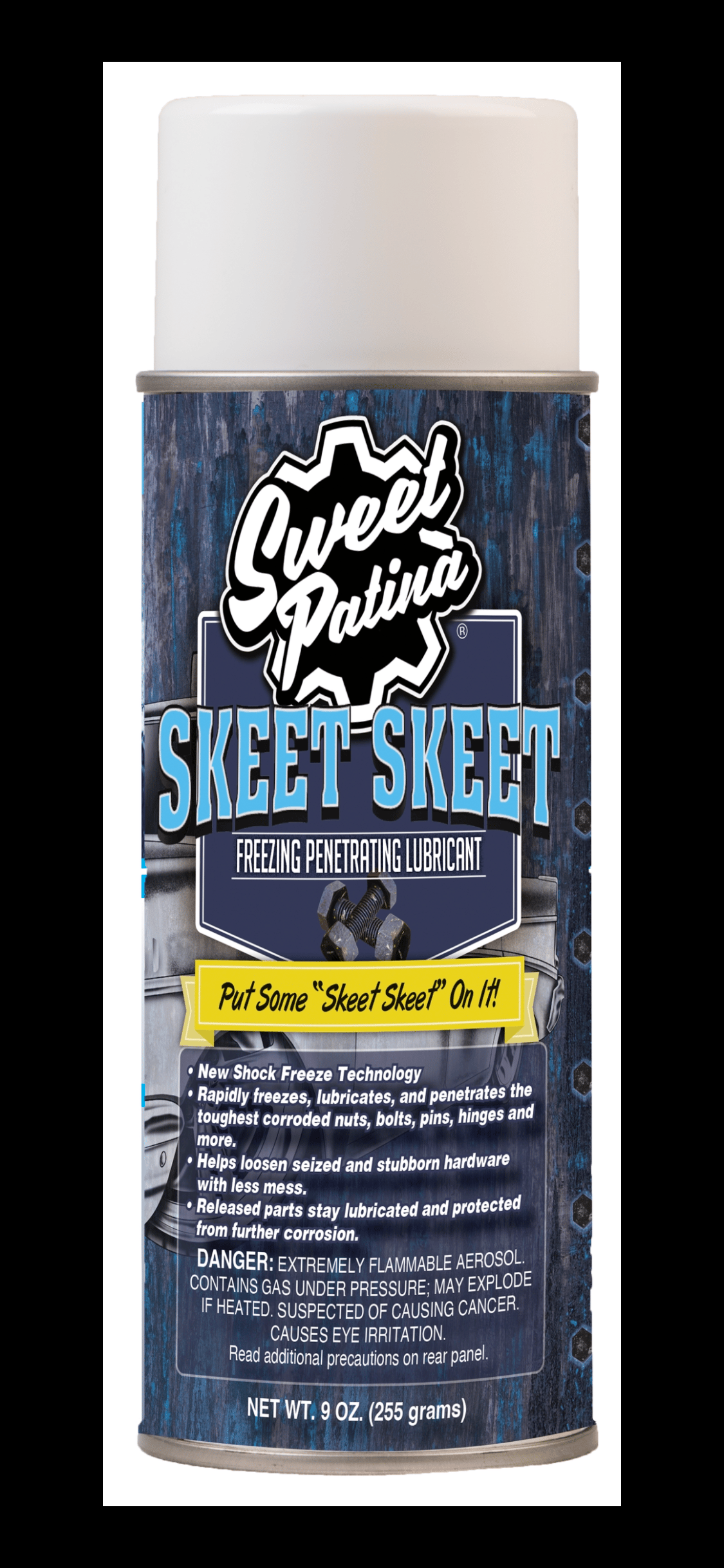 Your new favorite penetrating lubricant is back in stock!!
Time and time again we rescue an old classic and it seems like every nut, bolt and hinge are seized and stubborn requiring some type of force and swear word to make them release. This is exactly why we now have our Skeet Skeet Freezing Penetrating Lubricant available to all of you. Make restoring and disassembling that old classic a little easier and Put Some "Skeet Skeet" on it!!
Got a stubborn bolt that won't loosen?? Put some "Skeet Skeet" on it!!
Got a door hinges that squeaks and squeals?? Put some " Skeet Skeet" on it!!
Having trouble disassembling some antiques??? Put some "Skeet Skeet" on it!!
Skeet Skeet is a new technology that immediately freezes and shrinks seized and corroded nuts, bolts, pins, and studs allowing the lubricant to penetrate and loosen the toughest applications. Spraying a liberal amount on the area will allow Skeet Skeet to reach deeper in the toughest of applications, work more successfully than other penetrants, and will also shield against renewed corrosion. Use in oil rigs, factories, automotive repair centers, manufacturing plants, machine shops, and anywhere corrosion is a big problem.
Directions:
1)Shake well before using
2)Spray a liberal amount on area to be treated. Part should be ready to loosen after 30 seconds.
3)Reapply as needed.
*New Shock Freeze Technology
*Rapidly freezes, lubricates, and penetrates the toughest corroded nuts, bolts, pins, hinges, and more.
*Helps loosen seized and stubborn hardware with less mess.
*Released parts stay lubricated and protected from further corrosion.